INTRODUCING

Mastermind Business School
Mastermind Business School is designed as the all-in-one solution for beauty salons, skin clinics and medspas to access the full spectrum of education and insight they need to run a consistently profitable business. It's meant as a tool to ensure your business runs seamlessly, whether you are present or not. Sustained business success relies solely on strong leadership, effective strategies, and systems, not on any individual therapist or esthetician. So step away if you so desire. Go to the school play or take that vacation. Let your mind wander from the appointment book without guilt or fear. Your business won't suffer in the least. We'll set it up so your business operates like a well-oiled machine.
But this is not just a one-off course. In 2022, I decided to combine my leadership and business management academy with my monthly membership.
Why? Well first because things have changed immensely, haven't they? The last two years have called for me to be both more available and more affordable for business owners. Secondly, because business owners don't truly benefit from one intensive course. When you take a course, it's exciting to jump back into your business and make some changes, but it's much harder to maintain momentum once that initial enthusiasm wanes. That's why I find that businesses thrive in situations where they have ongoing support, consistent coaching on the latest digital strategies and an outside perspective on offerings and promotions that build business and reach new markets. For the best chance at continued success, your education can't stop after just one course or without the continued support of an expert business coach.
Read on to find out about this unique opportunity and what's it's going to be worth to you.
Mastermind Business School is all about providing you with on-demand EXPERT SUPPORT, knowledge and expertise on what it takes to run a consistently highly profitable and high-performing beauty salon, skin clinic or medspa
And to be honest, there is nothing even remotely similar, available on the market. Private coaching alone costs an arm and a leg and group coaching alone is often too generic to make a significant impact. You need both and more. The combination of specific online courses you can take inside of the Mastermind Business School (MBS), combined with access to an expert industry coach to answer YOUR unique questions and help you with your unique challenges, makes MBS an invaluable educational opportunity not available anywhere else.
This is for you if:
You're ready to stop spinning your wheels and wasting time
You're ready to learn how to build your business and scale it, NOT stay in a constant state of overwhelm and stress with desperate promotions to fill the books
You're tired of trial and error, whether it's a promo or getting a therapist to behave in a certain way. You put in so much time, but the payoff is never there.
You're overwhelmed by doing it all on your own
You want a trusted expert in your corner coaching you and available to answer all your questions whenever they arise
You're tired of not knowing how to take your business to the next level, and you're ready for someone to teach you, once and for all, how to build a solidly profitable business and then scale it!
3 Reasons Mastermind Business School is different from any other membership of it kind
(1) Niche-Specific
Many people make the mistake of lumpin the beauty industry in with the hair industry, but the truth is, they are two totally different animals. The beauty industry is vastly different from the hair industry and contrary to what other generic coaches say, strategies that apply to one industry, mostly don't apply to the other. The team cultures are different, the leadership style you need to adopt is different, and the level of ongoing education required to keep your therapists and estheticians up to date and hitting goals is completely different.
The most important distinction I can make about this course is that I only coach beauty salons, skin clinics and medspas. And even then, I specialise further by coaching only those who are either already skin-focused or wanting to transition to being skin-focused. There are important reasons why this is important.
(2) Current
I may be a veteran coach in this industry (coaching since 2008 after running my own successful skin clinic for 14 years), but my superpower is keeping up with the constant onslaught of changes, not just in our industry, but in our digital world.
Expect to learn modern and up-to-date leadership skills, not archaic ones that no longer work and are in fact counter-intuitive to managing and inspiring today's Gen X, Y and even Z generations.
Coaching is regularly updated to reflect what's relevant at any given point in time.
(3) Personalised Support
If there's one thing you can count on in MBS, it's the level of personal support you'll get. I pride myself on being an over-deliverer and treating everyone individually. You'll read more about this in the benefits section. When you're a Mastermind Business School member, you are NEVER alone on your journey to operate a successful business.
AS an MBS Member, you'll get access to the
'

Build It and Scale It' programme, plus monthly access to the 4 essential elements that separate the profitable businesses from the unprofitable
Build It Scale It
'Build It Scale It' is your success path to a solid, profitable business. It's the full update and upgrade to the Leadership and Management Academy, the programme that changed the financial trajectory of hundreds salons to date. The BiSi framework works – period.
Masterclasses
Things are always changing (for the better), and I'm all about consistent growth and scalability, which means there's always more to learn. On the 1st Monday of the month, I will offer you a Masterclass on a new strategy, new skill, new tactic or even how to use the latest proven digital asset such as how to add a quiz to your website in order to grow your email list or how to effectively roster your team ensuring you are not overstaffed or underproductive.
Personal Clarity Calls
This one's a crowd favourite. On the 2nd Monday of the month, 2 members apply for a 20-30min private coaching session with me, presenting a real-life challenge in their business. The call is just between me and the member but is live streamed to the group so everyone can benefit. These calls will provide inspiration and answers to the questions you have and questions you didn't even know to ask!
How I Did it Resources
On the 3rd Monday of the month, a valuable resource is made available to you. Most of the time, these guides involve me learning a new skill and then sharing what I learned with the group. Recent examples have been:
Canva Hacks You Didn't Know Idea Were a Thing
How to Create a Fillable PDF You Can Email to Clients to Complete and Send Back, i.e. The New Client Consultation Form
Making Sure Your Website is Maximised for Conversion
Live Q&A/Coaching Sessions
On the 4th Monday of the month, members can join me on a LIVE Q+A Coaching call where they can ask questions or seek advice and support on any area of their business. Members get to hear what other members are going through; we'll talk about any issues, challenges and my favorite, their wins! If you can't attend in real-time, don't worry. All sessions are recorded and available in the portal.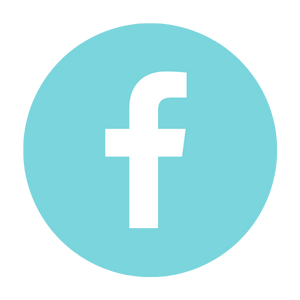 Facebook Community
Aaahhh, our Facebook group is an amazingly supportive community. A place where you can interact with a helpful group of like-minded peers who cheer you on and support you whilst going about the business of growing a profitable empire! It's also where Brigitte answers your questions daily, in-between coaching calls as well as supporting you through quick tips, Masterclasses and helpful content.
COVID-19 was a big enough setback; Don't let another year go by before you learn to run your business like. an entrepreneur
My goal for all of my members is to get them off the tools and into a place where they can enjoy making the kind of money that is NOT dependent on them doing treatments all day every day. It's about learning to leverage productivity from the people you pay. That's my superpower.
Be like Candice Hamwood, who was full time on the tools when she signed up, but since joining Mastermind is now completely off the tools! That was just over a year ago!
Or like Lisa Vong, who runs 3 successful salons. Although Lisa already was off the tools before joining Mastermind, she has incited big shifts in her business as an entrepreneur.
Candice Hamwood
My business changed since finding Brigitte
I was supported to build a strategy to get completely off the tools so I can finally grow my business. This has been a game changer and something I wish I did years ago. I am also now equipped to manage a team and lead them to becoming more profitable. Brigitte is a 10 out of 10 and is with you every step of the way, to assist you with strategies to keep you moving forward and doing the RIGHT work!
Lisa Vong
I have worked with many coaches, but never with a specialist in skin/beauty treatments
Brigitte has been a phenomenal coach as her specialisation and forward thinking, means the coaching is always relevant. How I approach the running of my business and how I communicate with my team is where I have gained immense value. I joined Mastermind at the start of April 2020 when COVID enormously impacted us with the first lockdown. Really grateful to have joined, and to be surrounded by like minded women in this supportive group. Well worth the investment!